Emerging Markets Equity Strategy
A high conviction global emerging markets value equity strategy which combines fundamental bottom-up research with valuation discipline.
Investment objective
The strategy will attempt to achieve, over the long term, a total return in excess of that of the MSCI Emerging Markets Value Index through investment in a focussed portfolio of companies from across the market capitalisation spectrum with attractive valuations in absolute terms and relative to their history. The Emerging Markets Value Equity Strategy delivers a highly active but diversified value portfolio, driven by a bottom-up investment philosophy. Asset allocation is purely a result of stock selection, eschewing macroeconomic calls or themes, resulting in a value oriented portfolio that is clearly distinct from the index. As with all Oldfield Partners' value strategies, the Emerging Markets Value Equity Strategy combines fundamental analysis of intrinsic worth with patience to wait until the price of those investments reflects that value, delivering compelling long-term performance.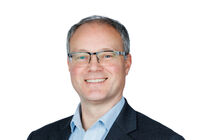 Tom Taylor
Portfolio Manager
Tom Taylor
Portfolio Manager
Tom joined OP in June 2008 from Alta Advisers Ltd. In 1999 he joined Alta Advisers, then headed by Richard Oldfield, and was responsible for managing emerging market equities portfolios. Before this he was an investment analyst at Adam & Co., based in Edinburgh. He graduated from St. Andrews University and Stirling University. He manages the emerging market portfolios and contributes to the overall investment selection.